Imagine Dragons Concert Locations
This season Imagine Dragons tour is set bring sold out concerts around the world. See below for all upcoming Imagine Dragons tour locations and concerts. Venues across the USA and world are going to be hosting the high anticipated Imagine Dragons concert tour.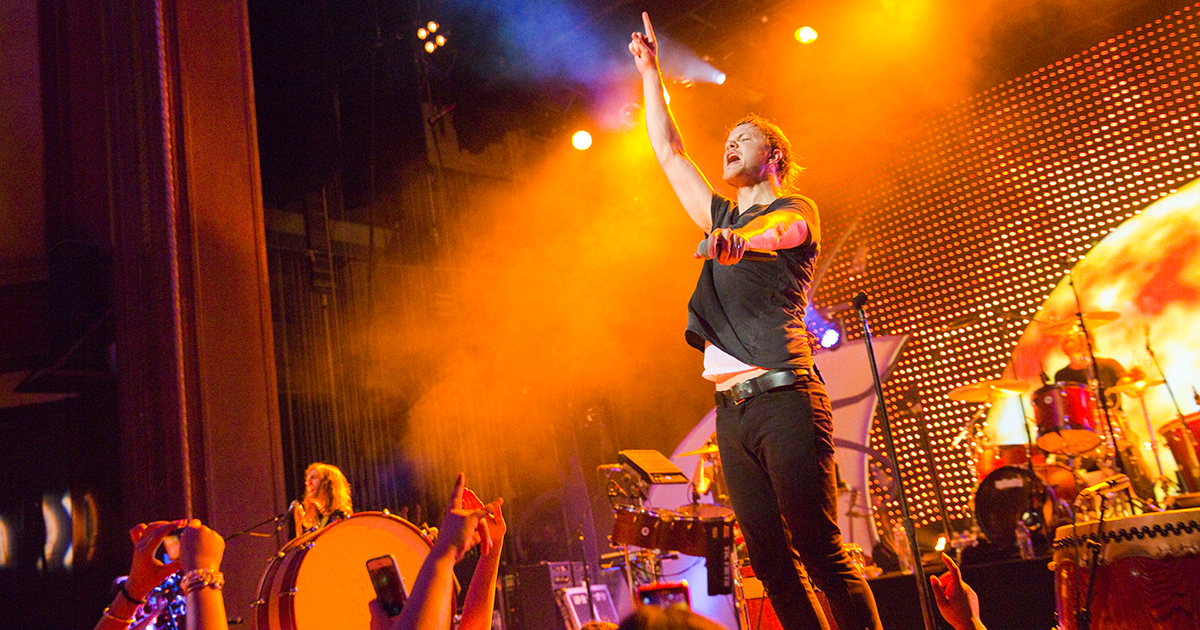 Imagine Dragons has been on the road playing concerts ever since 2008. While most bands tend to start their careers in the US alone, Imagine Dragons enjoyed near overnight worldwide appeal. So many of their best concerts have been both inside of and outside of North American venues. In addition, the band has been a huge part of the world's biggest music festivals, fairies, and events. This includes their 2018 visit to the T-mobile Arena in Las Vegas, Nevada for the iHeartRadio Music Festival 2018.
The first busy concert season for the band came in 2010, when the band played over 40 concerts in that year. With many concert tours playing to packed crowds that cheered on this incredible band. Since then, the band has played at least 20 concerts per year, with many years having no less than 70 and as many as 121 concerts.
Arguably, one of the busiest periods for the band was between 2012-2015, where the band played over 470 concerts in total. And this includes the legendary visit to Luxembourg's Rockhal on November 30, 2013 as well as their stop at Atlanta, Georgia's Phillips Arena on July 15, 2015.
The band's least packed tour schedule was from 2020-2021, with only 4 concerts held due to the COVID-19 pandemic. But the band came back swinging in 2022 with 86 concerts planned and played at the time of writing and 2 concerts already planned for 2023.
In short, Imagine Dragons are phenomenal performers who know what it's like to take the act on the road and to play to the best fans in the world.