About Imagine Dragons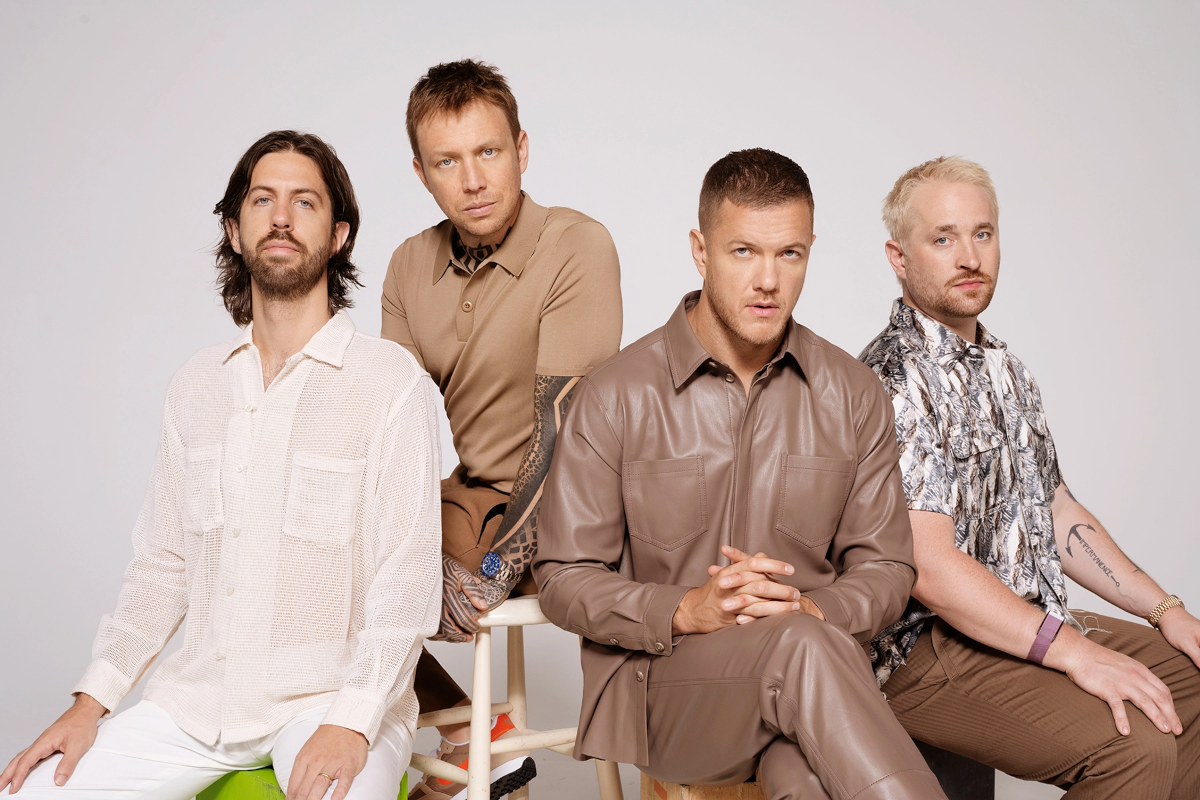 Imagine Dragons is a pop rock band that was formed in Las Vegas, Nevada. Currently the band consists of lead singer Dan Reynolds, guitarist Wayne Sermon, bassist Ben McKee and drummer Daniel Platzman. The band first came into prominence with the release of the single "It's Time" and their award-winning debut album, Night Visions (2012). The album's single, "Radioactive" held the record for most weeks charted on the Billboard Hot 100 and was named the "biggest rock hit of the year" by Rolling Stone. MTV had even called them the biggest breakout band.
A few years later, in 2015, the band released their second studio album, Smoke + Mirrors. And this album raced up to the #1 spot in Canada and the UK cementing the band's international appeal. This was followed by their 2017 studio album, Evolve which came with three chart-topping singles. It also made them the band with the most weeks at #1 on the Billboard hot Rock Songs chart. And the album made it to the top 5 in several countries across the world.
Awards and Recognition
Since the band formed, they have won three American Music Awards, nine Billboard Music Awards, one Grammy Award, one MTV Video Music Award, and one World Music Award. The band was also nominated for 14 Billboard Music Awards, including Top Artist of the Year and a Milestone Award, The band was also the most streamed group of 2018 on Spotify. And their singles, "Radioactive", "Demons", "Believer", and "Thunder" have made the group the first rock act to have four songs surpass one billion streams each.
Other Imagine Dragons information:
Upcoming Events:
See all the upcoming Imagine Dragons concert events. Experience Imagine Dragonss tour live in person.
Greatest Hits:
Check out the fans favorite Imagine Dragons albums and greatest hits.
Ticket Policy:
Read latest ticket policies and information, along with authenticity guarantees from our top recommended ticket provider.